River health in the Top End
Our rivers are loved by Territorians and visitors for their natural beauty and great fishing; they support cultural values, tourism, agriculture and development in the region. To help protect the health of our rivers, annual river health monitoring is conducted in selected Top End catchments.
For the latest monitoring information, go to our interactive monitoring map for the Daly and Roper Rivers or read about monitoring in Rapid Creek and Central Australia.
"Cause and effect" monitoring
River health monitoring is based on a "cause and effect" model and ideally includes three levels of indicators:
pressures
stressors and
ecological responses.
Pressures are human activities that are the underlying cause of changes in the health of the environment, while stressors are the physical or chemical changes that occur due to these pressures.
The ecological response is the effect these changes have on the plants and animals in the ecosystem.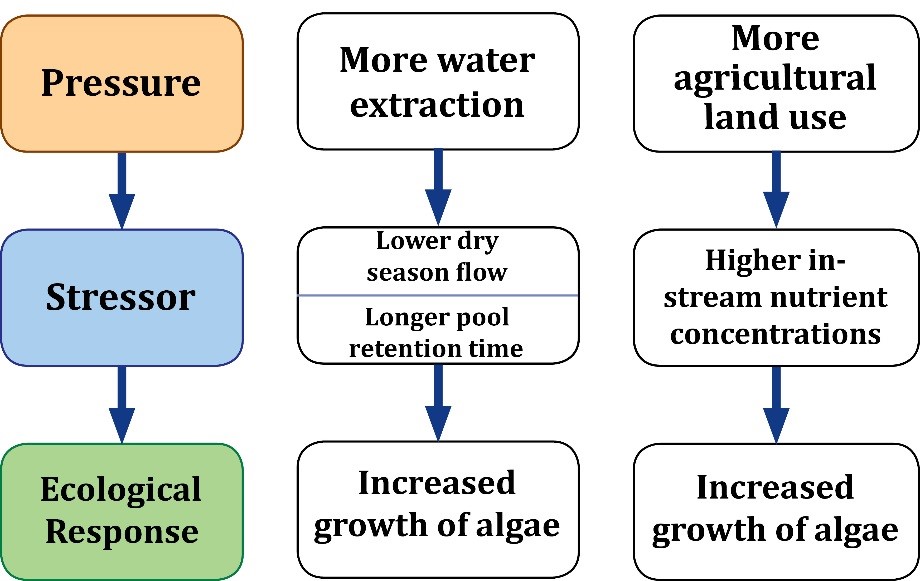 For example, a change in land use from a natural environment to agriculture (pressure) may cause an increase in nutrients in an adjacent creek (stressor) and lead to an increase in algal growth (ecological response).
Several stressors often combine to affect biological indicators. For example, aquatic plant growth is determined by three main environmental factors:
Conditions have to be favourable for all three of these factors to cause an impact on aquatic plant and algal growth.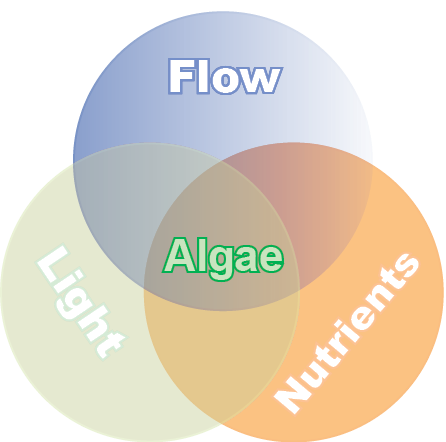 Print all pages in this section
---
Last updated: 19 August 2019
Give feedback about this page.
Share this page:
URL copied!