Darwin Harbour Report Card 2017
Zone 7: Shoal Bay
Water quality in Shoal Bay was excellent.

All indicators complied with Water Quality Objectives.
About Shoal Bay
Shoal Bay is a shallow embayment with a number of sandbars along the coastal fringe and entrance to tidal creeks.
Shoal Bay receives sediment and nutrient loads from the Howard River catchment during the wet season.
A number of smaller mangrove-lined tidal creeks flow to Shoal Bay, these include King, Micket and Buffalo Creeks.
The Leanyer-Sanderson Wastewater Treatment Plant discharges to Buffalo Creek which flows into Shoal Bay.
Long-term trend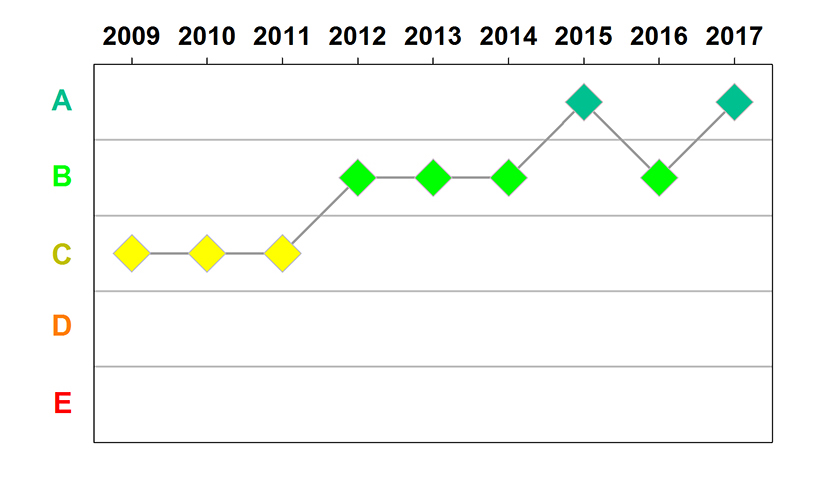 ---
Last updated: 10 May 2018
Give feedback about this page.
Share this page:
URL copied!