Darwin Harbour Report Card 2016
Zone 3: Middle Arm
Water quality in the Middle Arm
was excellent.
About the Middle Arm
Middle Arm comprises the Blackmore and Pioneer River estuaries. The zone has extensive mangrove fringes and intertidal mudflats.
The Blackmore River flows into Darwin Harbour over the whole year, with dry season flows from Darwin River Dam and Berry Springs.
Most of the zone's catchment is rural or savannah woodland.
Long-term trend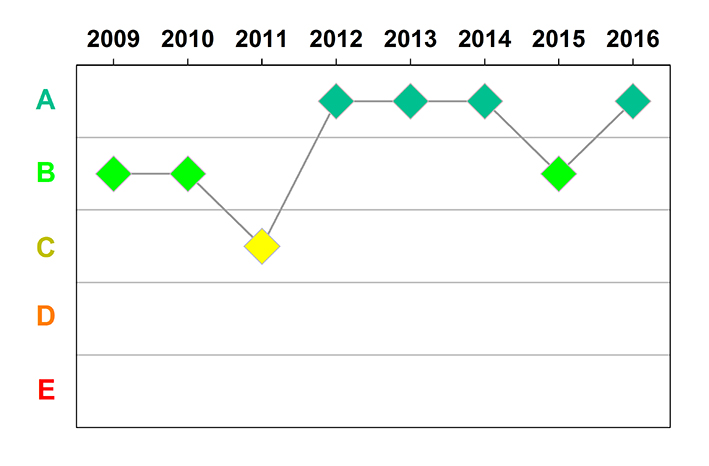 Last updated: 10 May 2018
Share this page: